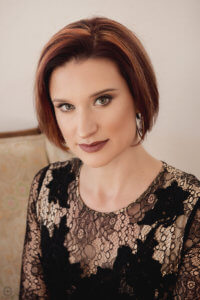 Welcome to Love Angel Coaching,
My name is Lauren Searles, aka the Love Angel. I am a certified Tantric Love Coach, Heartbreak Healer, Yogini, and Erotic Writer living in Los Angeles, California.
I am a lover of love and intimacy: that juicy, deep and passionate connection with a Beloved; of gazing into another's eyes and bearing my body as a canvas to be painted on; of reveling in the all the gifts that transcendental pleasure has to offer. I'm also an explorer of consciousness, voyaging to the edges of my existence, embodying all that I came here to be, and experiencing all the pleasures (and inherently the pain) that I can possibly experience in life. It is through my training in both classical Tantric meditation as well as more esoteric Tantric Sexuality practices that I have found a merged system that weaves together these two worlds.
With over a decade of hands-on experience as a sacred sexual healer, my intensive fascination of Tantra led me to India where I was initiated into the Sr-Vidya lineage under Psalm Isadora. Other profound teachers such as Christopher Wallis, Kute Blackson, and Paul Muller-Ortega, have all forged my path as an awakened woman, both in my passionate presence and embodied sexuality. I am certified through the Tantric Institute of Integrated Sexuality with a 600-hour Sex, Love and Relationship Professional Certification via Layla Martin.
I have found no greater frontier to discovering our "True Self" than the avenue of love and relationship. When I can invoke the Goddess in myself and the God in my lover, we soar to greater heights within our connection, experiencing divinity in and through the body. It in in that moment that we experience profound Oneness. My truest wish is for everyone to reach those moments of pure love and connection. But we have equal capacity to be shown our own shadow, and our unresolved wounds of the past.
Relationships become complex when we start to rely on our partner for meeting all our needs, or depending on another for our own happiness, or project our own experience onto them. Learning self-love and self-soothing practices to moderate my own nervous system has been the foundational tool that changed the way I relate. After healing from an intense break-up, it was essential that I forged an immaculate relationship with my True Self- and make that the most important life-long relationship I will ever have.
I BECAME THE LOVE THAT I WAS SEEKING.
This is the foundation of Love Angel Coaching.
For women, I specialize in healing heartbreak for single, empowered women who are seeking their true love in my Heal from Heartbreak and Thrive program. I help women who have felt stuck, unworthy or disempowered in previous relationships to heal subconscious patterns and beliefs so she can claim her true power and self-worth. This gives her the ability to experience deep committed love and hot passionate sex with her Dream Beloved!
Empowered Ladies can get started on my FREE Video Training for WOMEN on 'How to Heal Heartbreak and Thrive' by clicking here.
For men, my step-by-step The Art of Sex Mastery; Presence-Power and Passion program guides men to resolve their sexual intimacy issues by encouraging deep vulnerability, strengthening neural pathways in the brain, and connecting their cocks to their heart so that they can become an Erotically Awakened Man.
Extraordinary Men can get started on my FREE Video Training Program on 'How to Become an Erotically Awakened Man' by clicking here.
My sessions are oriented in establishing a deeper connection to yourself using a blend of Neuroscience, ancient Tantric Sexual practices, as well as modern Somatic-based psychology. There is no issue too large, nor any part of yourself that is not welcome here! All that's needed to reach your goal is a coachable attitude, true honesty and vulnerability, and a pledge to complete the coaching process.
Are you ready to work with a Tantric Love Coach? I invite you to book a discovery call today and gain greater clarity on what you truly desire in relationships, re-establish your sexual power, and pinpoint what is preventing you from having the love you deserve.
I am committed to you creating your love life from a sense of Power, Self-Love, and Connection to the essence and magic of who you truly are and BECOME THE LOVE THAT YOU SEEK!
With love,
Lauren Searles
aka, the Love Angel